Hollywood Copywriter Turns Stark Raving Dad
Sanderson Dean is an Emmy-award winning copywriter who has spent 20 years working in Hollywood movie studios, TV networks and ad agencies. You've probably had some of his work stuck in your head at one time or other.
Now with two young boys in toe, he's released his first book on parenting, an illustration-and-poetry delight titled Stark Raving Dad: Poems for the Frazzled Parent in All of Us (Running Press).
The book covers everything from plunging toilets (a chore that planted the first seeds of the book in his mind), to getting puked on, to grinding up Star Wars figures in the garbage disposal.
Best of all, it's illustrated with his boys' pre-school and primary-school art.
"Basically, I've plugged all the pain of parenting into poetry," Dean explains.
"As an exhausted dad I had a lot of bitter sarcasm, and there was an endless array of irritating things to write about. With kids we learn we may never have a free moment again, Mum no longer appreciates our sarcastic humor, and that we weren't completely ready."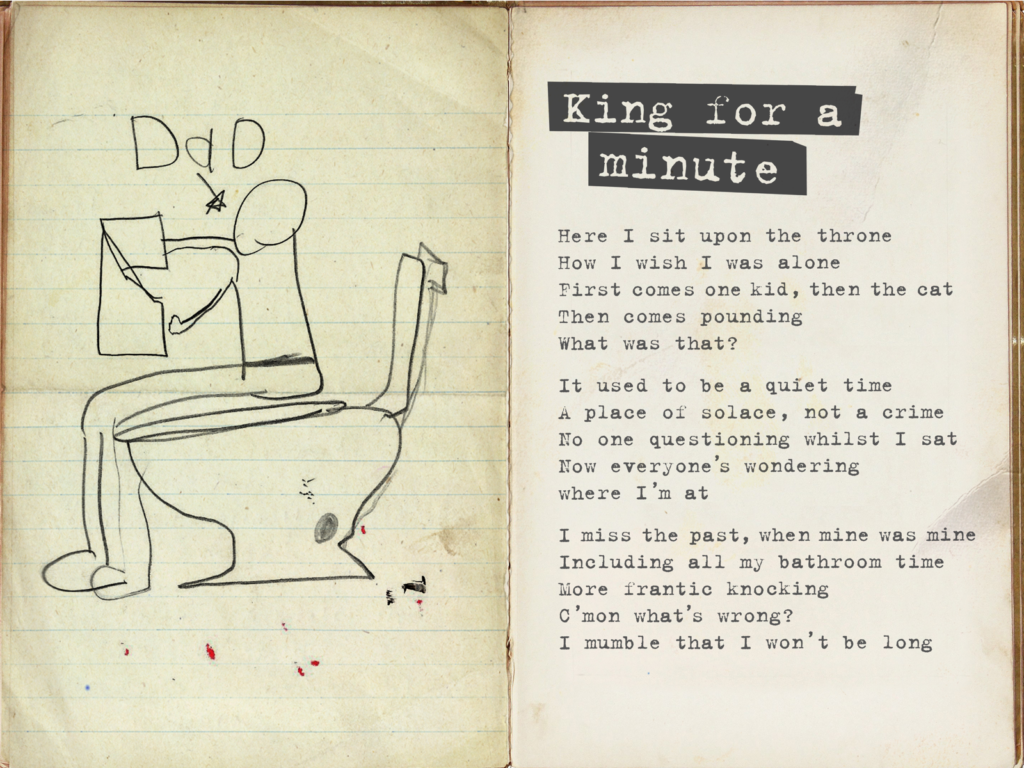 The book has earned praise from some high places in the parent-blog landscape, including famed comedy writer James Breakwell, a.k.a Exploding Unicorn and author of Bare Minimum Parenting: "This book captures the whole parenting experience. I laughed. Then I curled up in the fetal position."
To purchase the book, click here. For more information on Stark Raving Dad, check out his website and Facebook page.
---
---
---