Prof's Point of Brew: Five Beers to Share This Christmas
Christmas is the time to stop and rest awhile, to connect with family and friends and, most importantly, to share.
Here are my top five beers to share this Christmas. All Victorian, all independent, all cracking good beers.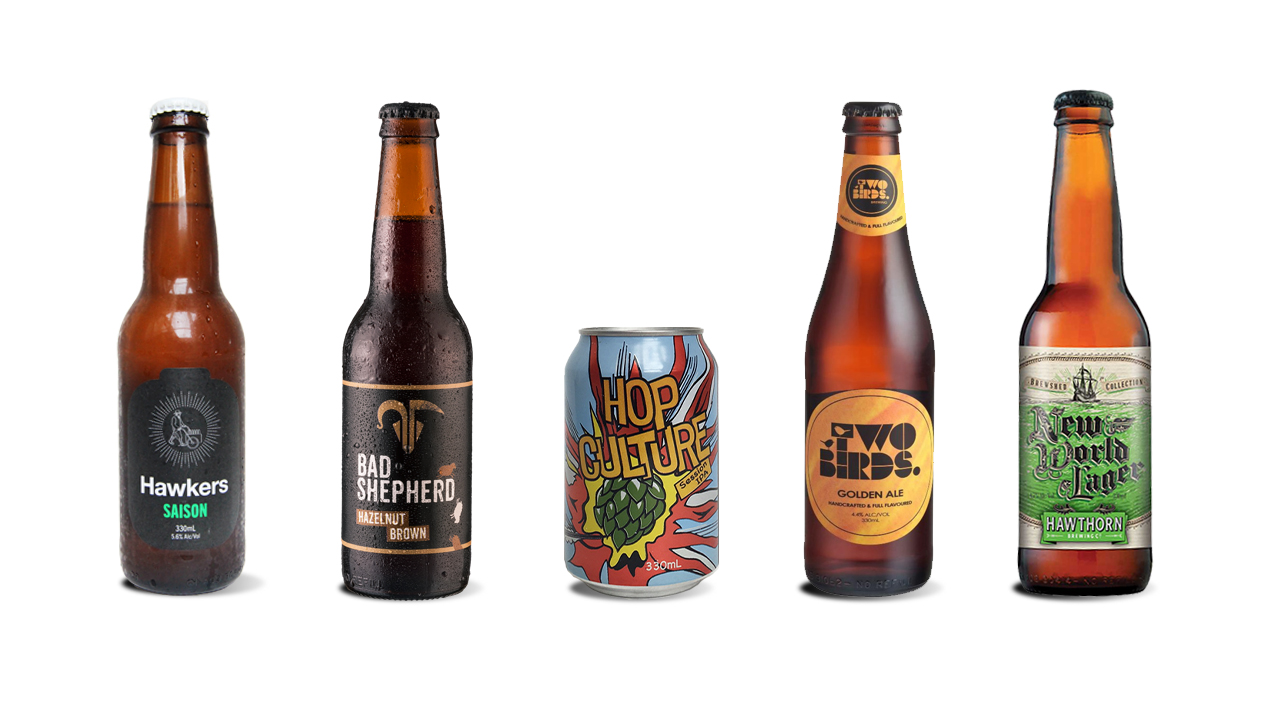 Hawkers Beer (Reservoir) – Saison
It's Christmas. Try something different! This fine example of a Farmhouse Ale-style beer is tart and refreshing with a pronounced funk and a fine bubbly texture which allows it to pair beautifully with prawns, ham and even some nice Brie after dinner.
Bad Shepherd Brewery (Cheltenham) – Hazelnut Brown
Not really a dessert person? Me neither. So a beer that is as good – if not better – than a dessert in beer form is just the ticket as you slump into the lounge after your Christmas feast. Hazelnut, vanilla and Frangelico are woven delicately through a perfectly balanced brown ale to produce the perfect Christmas surprise.
Mornington Peninsula Brewery (Mornington) – Hop Culture
The newest addition to the range from MPB is a canned treat filled with gorgeous tropical freshness and hoppy delights, but, unlike some of the bigger IPAs around, at a more respectable – and repeatable – 4.9% ABV.
Two Birds Brewery (Spotswood) – Golden Ale
If it's your job to prep the Christmas dinner, you're going to need something clean and crisp and that won't ask too much of your palate while still providing flavour through to the last sip. This ticks all the boxes. Treat yourself to a second.
Hawthorn Brewing Company (Hawthorn) – New World Lager
A well-laid Christmas feast needs a range of goodies to suit every palate and the beer selection needs a good honest lager to round out the party. This cracker (pardon the pun) has waves of fresh and firmly bitter hop character as well as a familiar and friendly malt body.
---
---
---