Our 2019 Christmas Gift Guide
While Christmas is, as the old saying goes, the most wonderful time of the year, it can also be the most stressful for many people. You can always plan ahead by using a free budget template months in advance but sometimes even that isn't enough. Let us help ease one of the perpetual causes of that stress – gift-buying – with these 11 fun and inexpensive present ideas sure to put a smile on the dial of your dad, dad's dad, dad-husband, son-dad or even that special bloke who isn't a dad (but has, or had, a dad).
PRACTICAL
HPM Wireless Charging Pad
Charge your phone easily, effortlessly and speedily with this portable wireless pad. Every milliennials dream! Available from Amazon. RRP $35.

IS GIFT Wireless Shower Speaker
What is it about music and bathrooms? This wireless speaker delivers great sound quality, and lets you control the volume, skip tracks or stations, and even answer phone calls. Add a beer and your shower is completely sorted. RRP $30

Kikkerland Gentlemen's Beard Kit
Stay sharp with this shamelessly old-school beard and grooming kit. Includes double-sided pear wood beard comb, stainless steel trimming scissors and 10ml of beard oil in a reusable tin that's worth the purchase price alone. RRP $25

Luckies Rock On – Headphone Display Stand
Don't let your headphone cords get you in a knot again with this ingenious display stand. Weighted to remain balanced, felt base to avoid slippage, and the grooves in the fingers allow you to wrap wires and cords around neatly. RRP $40

DRINK
Sensing gin is the new beer, Tom and Tina Warner switched from cattle farmers to gin farmers a few years back, and we're the lucky recipients with this belter. It's had huge traction in the UK, and is starting to make a splash in Australia, too. Available at Dan Murphy's. RRP $75

4 Pines' Before During and After Christmas Pack
You can't go wrong with 4 Pines; everything the Manly-based brewer has bottled and canned has been gold. And now here's something that every craft-beer lover worth their salt should have over Christmas. Includes their signature Pale Ale and Kolsch varities alongside a Blueberry Gose and hop-loaded XPA. RRP $30

NOVELTY
The No! Button
It's the two-letter word that so many of us can't master, but it's a word that should form an important part of every new dad's vocabulary as he learns the art of prioritisation. This small button thingy is a fun way to say it – "NO!", "Noooooooo", "NO, NO, NO" "For the last time, NO!" RRP $15

Classic 8-in-1 Games Compendium
Courtesy of Aussie gift merchants Independence Studios, here's hours of fun to keep the whole family entertained! Includes chess, draughts, snakes & ladders, backgammon, ludo, noughts & crosses, Chinese checkers and solitaire. RRP $35

Sriracha2Go Gift Pack
This sauce is the shit. And now you'll never have to worry about a sriracha-less meal ever again, with these ingenious keyring bottles. Bring the heat! RRP $30

Shinesty Christmas Pyjamas
Courtesty of Shinesty, one of America's leading purveyers of party and themed apparel, these adorable Christmas pyjamas are fun for the whole family.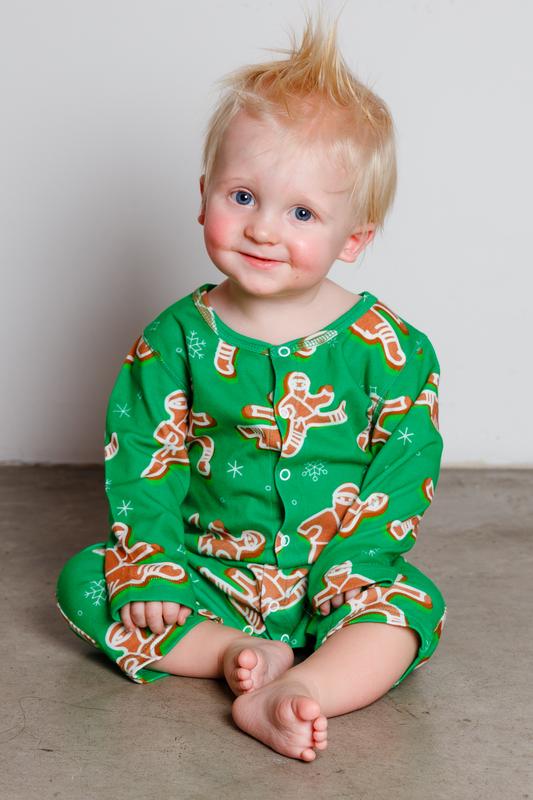 DAD BOOKS
I Have (Had) Enough: Memoirs of Abundance in Fatherhood, Friendship, and Faith by Jeff Jacobson
Loaded with humor and pathos, this is a memoir with a difference: a series of essays from a dad to his kids' future spouses about his experiences raising them through childhood. If you're after a book that captures the ups and downs of parenting, and witty authors like David Sedaris are your thing, get a copy of this.
Fatherhood in 60 Minutes of Less by Mark Wefley
Wefley, the founder of fathers101.com, delivers 101 pithy one-page observations and dadvice, including "When you discipline your children, you are often disciplining yourself" and "The more difficult the fruit or vegetable is to pronounce, the more likely it is the child will not eat it — with the exception of peas."
---
---
---