Contact
Since launching in December 2016, we've grown rapidly, with contributors and interviewees from all over the world (including high-profile Australian dads Hamish Blake and Wayne Schwass) and collaborations linked to such initiatives as Men's Health Week and Movember.
In September 2017 we were featured in Feedspot's Top 100 Father Blogs and Websites For Dads, and, in January 2019, Man of Many's 21 Best Dad Blogs.
We have more than 14,000 followers across our three social platforms – Facebook, Twitter and Instagram –  and our site attracts a monthly average of 2,000 unique visitors.
While our chief focus is parenting's ups and downs, we've also got a wide-ranging content mix that takes in food and drink, sport, fashion, mental health, cars, music, travel, relationships, education and men's accessories.
We're loving the journey and look forward to continuing to provide entertaining and informative content. If you're a dad (or mum) with a story to tell, or a blogger or business who would like to collaborate in some way, we'd love to hear from you.
We are also open to advertising and sponsorship collaborations. Please reach out to us at contact@thedadwebsite.com.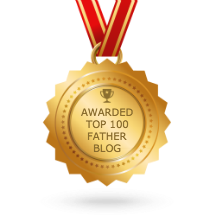 ---