Farewell Chris Wren, My Dad's Best Mate
Chris Wren had been my dad's best friend since 7th grade. They both grew up in Downey, California together and the rest is history. Literally. From climbing mountains, scuba diving and spear fishing to rounding the horn of South America, you can fill volumes with all these guys did.
Since my dad and Chris were joined at their 501 Levis, Chris played a big role in my childhood. They both loved sailing, and I grew to love it too. Too young to know my way around a sailboat, I remember being in my life jacket, tied to the mast. I could walk around the deck as I pleased, climb up on anything I wanted to, and if I fell over, they'd just pull me right back up.
Dad lovingly recalls when he and Chris were learning how to sail in a cheap, leaky boat. "We were in our late twenties, maybe early thirties. Due to unforeseen circumstances, we left late in the day and it was howling. We were just about to take the 19 foot sailboat into the Pacific Ocean and I said to Chris, 'We're going to be cold, hungry and terrified.' He asked, 'Will we die?' and I replied, 'I don't think so'. Chris smirked and said, 'Well, let's go!' It took us eight hours to sail 26 miles to Catalina Island, just off the coast of Los Angeles. It should have only taken us five hours. We couldn't reef the sail and it was blowing so hard it nearly put the spreaders in the water. I had to pinch up to spill the wind.
"Luckily it was June 21, the longest day of the year, so the sun stayed up long enough for us to get to Catalina Island while it was still light out. When we finally arrived, Chris had hypothermia and was shaking uncontrollably. I was wondering how I could sell the boat to somebody on Catalina Island because I was too scared to sail it back. This is the trip that kicked off the next 30 years of sailing trips together. "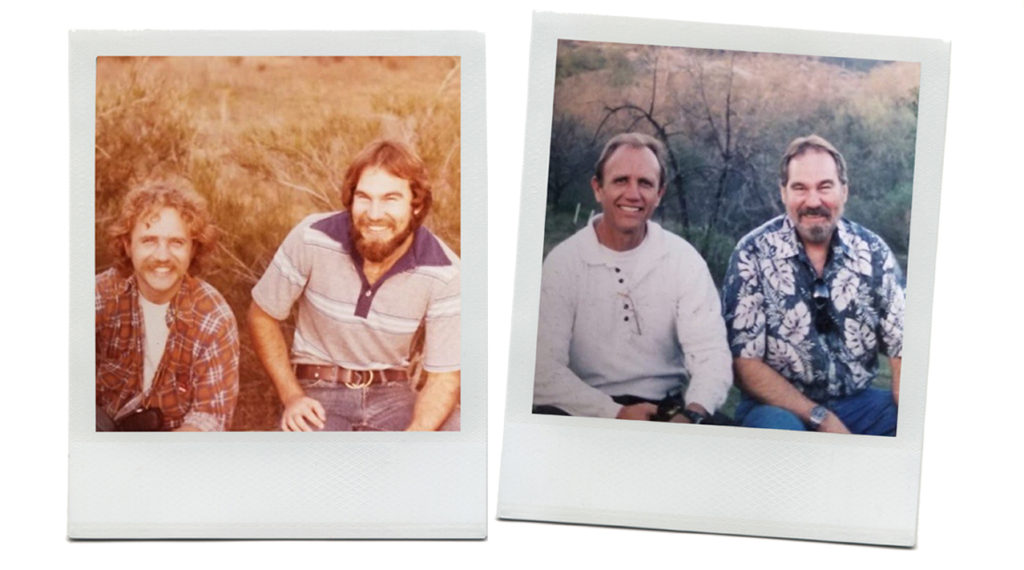 A number of years ago, Chris was diagnosed with leukemia, just after he finished customizing his 2002 Toyota Land Cruiser. An adventurer, Chris had a lifetime of road trips planned. He swapped out his road tyres for off road tyres, then added aluminum under armour, custom aluminum bumpers, a second gas tank, a second battery, storage systems, after market lights, and topped it off with a roof-top tent and "batwing" shade system.
His leukemia was bad. Really bad. But, the doctors were able to get him some really great treatment and it went into remission. But, it left Chris with impaired vision and totally unable to drive.
There we were, being handed the keys to somebody else's dream…
In 2017, Chris Wren rang my dad and told him to come get the Land Cruiser. He knew that although he'd never be able to take his dream truck on another adventure, my dad would. My dad and I drove from Los Angeles to Tecate, California, then walked over the border to Tecate, Mexico, to meet Chris.
It was pretty emotional for me. There we were, being handed the keys to somebody else's dream. The three-hour drive home was pretty quiet.
Fast-forward to 2018 and I decide to do a documentary on dads. I wanted to highlight some really great dads, including my own. When I told my dad what I wanted to do, his eyes lit up and said: "For my part, I want to drive to the shores of the Arctic Ocean and go kayaking!"
I was just planning on sitting him down and asking him a few questions, but a thirty-seven hundred mile road trip to the Arctic? Um. Okay. Somebody is extra.
(And here's an example of just how "extra" he is – I asked him to wear his black fleece jacket to our photoshoot and he shows up like this… then proceeded to drag his chair, side table, sextant and rifle on over.)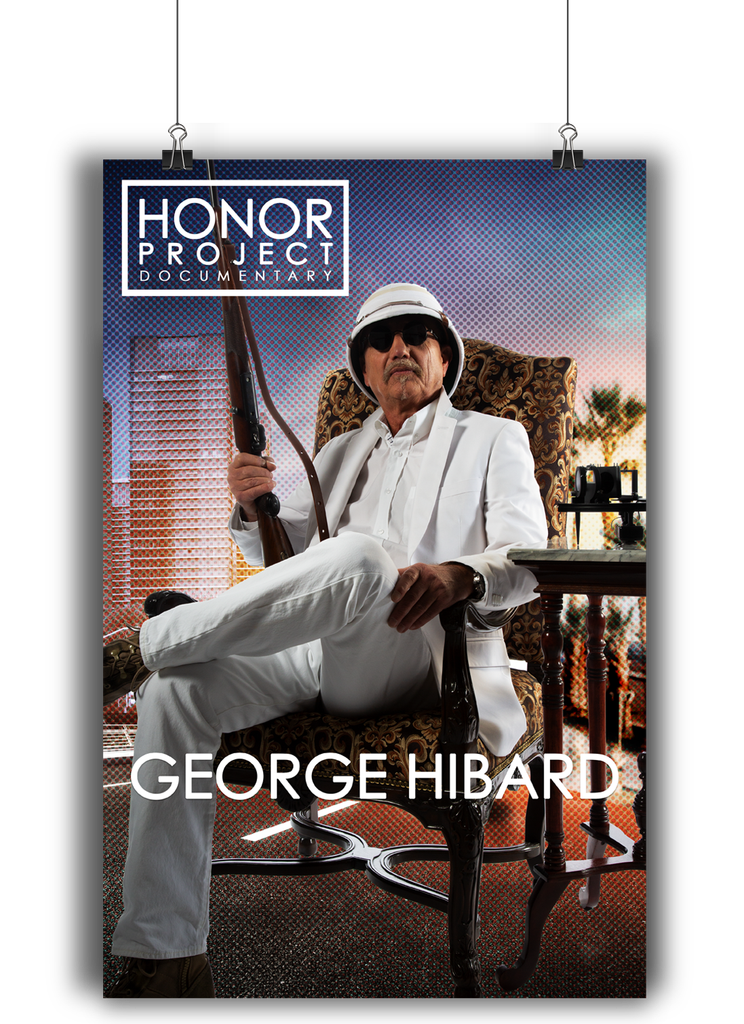 But, as it would turn out, driving to the Arctic Ocean was the greatest idea!
We filmed the other 19 Los Angeles dads with their families, at work, with their communities, and then sat them down and asked them what it was like being a dad. But for my dad's "part," we packed up Chris Wren's custom 2002 Land Cruiser and hit the gas pedal.
It takes about 30 days to drive from Los Angeles to the Arctic Ocean (specifically, to Tuktoyaktuk, Northwest Territories, Canada). Dad drove, my mom navigated, and I was in the backseat, surrounded by Pelican cases full of equipment, suction cup mounted GoPros, and a Zoom H6 to capture the sounds of the Arctic.
For those of you who have already seen the documentary, you'll now fully understand the backstory of the Land Cruiser and why, in the narration, I mention that a guy named Chris Wren built the truck.
Just before Father's Day, when the documentary was released, I sent it to Chris. I was curious what his reaction would be. After he watched it, he called and shared what it was like watching his pride and joy roll up to the frozen shores of the Arctic Ocean. He also got a kick that we mention him by name. It was a short, tender conversation.
On September 11th, I received the call that Chris had passed at home, surrounded by family. He may have dreamed of driving a Land Cruiser all over Earth, but his real adventure is just beginning.
Rest in peace, Chris.
Emily Hibard is an author and the producer of Honor Project Documentary, a film that features 20 diverse Los Angeles dads with one thing in common: they're all dads.
---
---
---