Jason Thompson: Artist, Dad
Jason Thompson is an artist and storyteller whose talents have graced the the animation, gaming, mobile, film and media industries. He's worked with the big names – Disney, Warner Brothers and Electronic Arts among many others – and was one of the first artists to design Harry Potter for game development before the movies further swelled the franchise.
A fan of skiing, mountain biking, soccer and hockey, he's also a father of two kids, Ellie and Ben (aged 13 and 11 respectively). It's the latter that inspired his popular cartoon blog, The Art of Dad. We sat down with Jason for a yarn about the artist within the dad, and the dad within the artist.
Thanks for your time, Jason. Tell us a bit about The Art of Dad?
The AoD came from my frustrations and joys of being a parent. There were so many situations that were either challenging or funny that I felt like to keep my own sanity, I had to record them visually. I originally thought they'd stay within our family as a personal archive I could share with my kids when they were adults, but as I sketched things while at swim lessons or waiting for a school pick-up or the like, I had people looking over my shoulder and laughing at what I was capturing. When enough of them said I should post them online I decided I would and that's how the sketch-blog was created. Working in film and television usually means drawing and writing about other people's properties (SpongeBob or Johnny Test for example). The Art of Dad is my designs, my stories and my work which was, and still is, refreshing. It's now at a place where I think it has its own brand and could become something more fun and valuable for parents in a book or some other form so I'm exploring options there.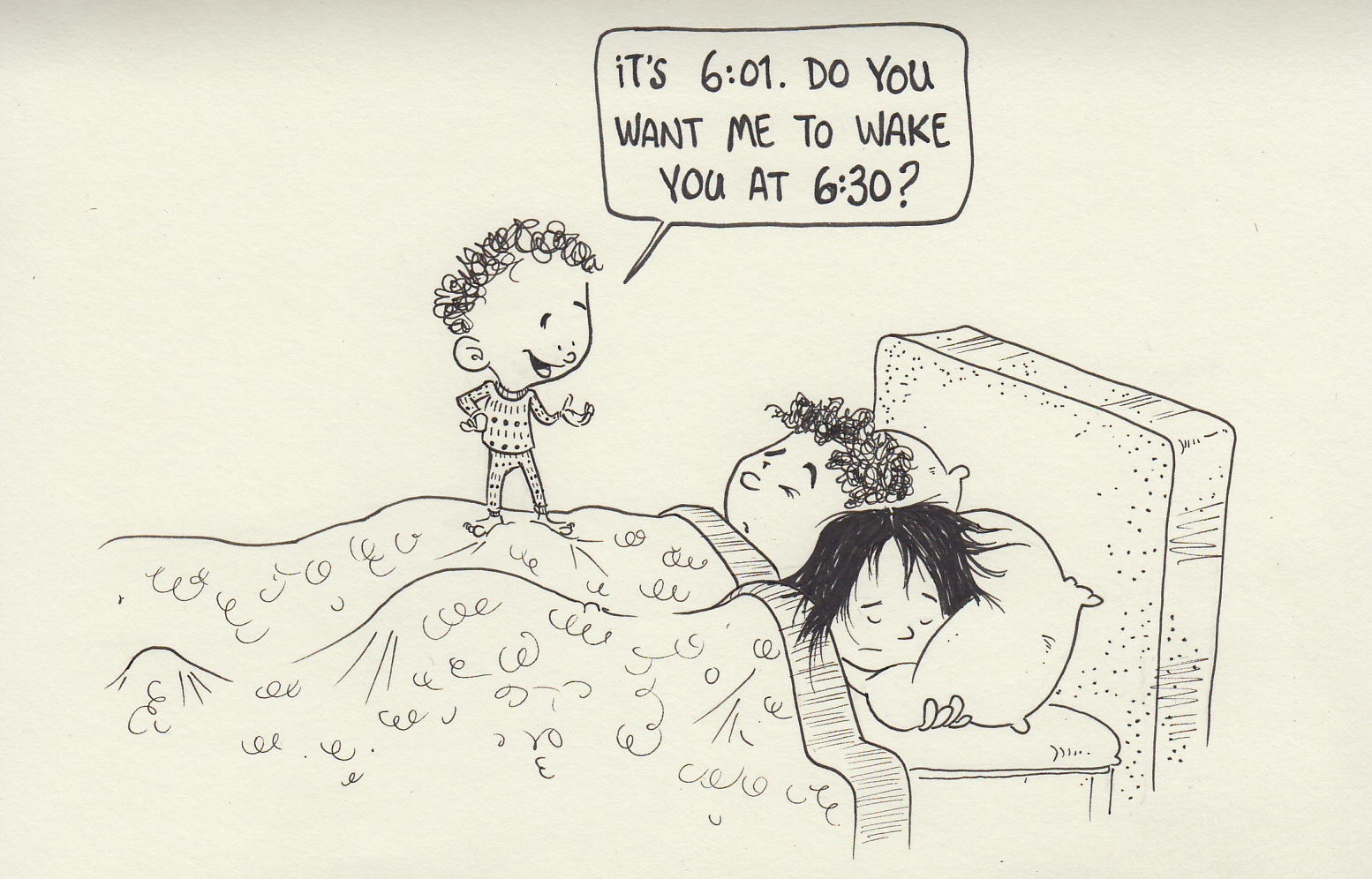 Take us through the sketching process – betting there's always a notebook to hand?
My kids say and do crazy things almost every day, when I least expect it. Don't all kids? When something really funny or really frustrating happened, I try to make a quick note or sketch in one of my many sketch books. As I was so busy with work and being the primary-point parent for home duties, I would draw the idea more fully in the evening when everyone was in bed. They're very spontaneous and I try to capture an idea or event in one panel though sometimes the storytelling has necessitated more panels as you'll see through the site.
What's the reception been like?
I receive emails and notes from people around the world asking if I have a camera in their homes! The wackiness of my kids is no different than that of kids globally so when I capture a moment it can feel very personal, even if your kids don't look like my designs. People tell me they look forward to a laugh in their inbox when I do post and I think that's the key; getting a laugh or acknowledging a tender moment. We all move around so fast that the sketches act as reminder to take a moment and appreciate the little things about parenthood, good or bad, because before we know it, our kids are grown up. My sketches are a reminder to myself (and hopefully anyone else that sees them) that I can't take myself, my kids or my life too seriously.
What does being a dad mean to you?
It's a huge part of  how I define myself. I would probably say I'm a husband, father and artist, in that order. I love being a dad and having an active role in my kids development and life. We only get so long with them before they're gone and I don't want to miss any of it. I had the best role model possible in my own dad and I felt that if I could get as close to being as loving and available as him then I'd do right by my own kids.
It's not without its challenges, though?
Patience is the main thing. Kids learn through making mistakes and challenging social dynamics. Not losing it on them when I'm tired or stressed with other life events can be tough. Not wanting to get ready for bed; not eating anything green (even though they did two days before); bedtime maladies that only pop up after tuck-in… the list goes on and maintaining one's composure during these times is huge. I had kids because I wanted to be a part of their lives but it's not until you have them that you realize your needs come after theirs and their needs are ever-changing.
The sketches act as reminder to take a moment and appreciate the little things about parenthood, good or bad, because before we know it, our kids are grown up.
How do you think society perceives dads today?
I think it's evolving. When our eldest was one I was directing an animation show and my wife was a senior executive at a company. I was dropping our daughter off at daycare at 7:30am when it opened and my wife was picking her up at 6:00pm when it shut. It was crazy and one day we asked ourselves what the heck we were doing.
When my wife was on maternity leave with our son she was offered a huge promotion and we realized her career offered more security and a bigger salary than what I was earning. We made the decision that I would create a home studio and be the point-parent for our family, responsible for taking and picking the kids up from school, taking them to appointments, play dates and sports and making dinner (and lunches, and breakfasts!). We flipped the "traditional parent role" but  I was still working full-time.
The benefit to my career was I wasn't confined to a set work day. I could make up my work in the evenings when the kids were asleep.  The challenge was that other people assumed I wasn't working and would ask me what I did all day. When I brought food over to neighbourhood get-togethers and other dads found out I cooked it, I'd get comments like, "You'd make a great wife." I sometimes allowed my ego to be bruised, wondering if I wasn't being "manly" enough, but then I'd do something with my kids that made me appreciate my situation and I'd see it as others' loss.
I'm routinely frustrated by the depiction of dads in TV sitcoms (a business I work in). They're universally portrayed as stupid, bumbling and incapable of doing anything domestic. I think that's a gross misrepresentation of many dads out there who are actively changing diapers, picking out clothes, cooking and searching out music lessons. I'm encouraged by some of the younger dads I see out there posting images of themselves and their kids in tender and emotionally important moments. It's OK dads, we don't just have to be paleolithic lumberjacks anymore! I hope The Art of Dad shows that a bit.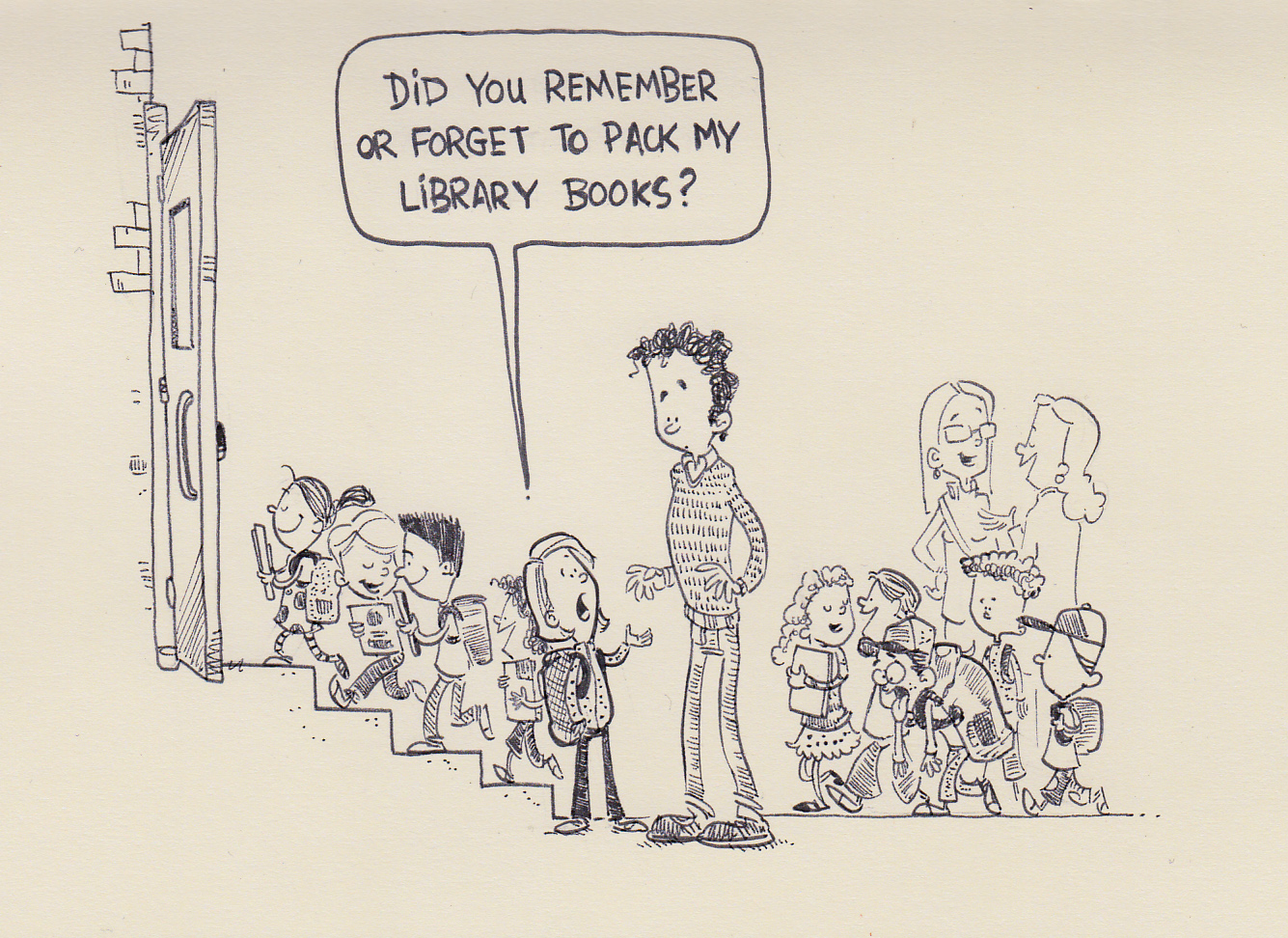 Do you see the world in any way differently now than when you were child-less?

Absolutely. Kids help me see the play that exists in life that as adults we so often miss because of how fast we're moving. How many child-less adults spend time on a monkey bar or figure out how to make home-made slime or make midnight runs to drug stores for worm pills? (Maybe lots do, who am I to say?!) My kids remind me that I'm building a life with them in the present and also for the future and it affects pretty much every decision my wife and I make together.
Finally, our Heart Talks poser: five things your kids should know before they're 18?
1. The value of a dollar earned versus a dollar given.
2. That honest and loyalty are two of the most important traits they can carry as adults.
3. That effort can be more important than the result if done to their full capacity
4. That failure is how we learn things and to never be afraid of failing.
5. That their parents will always love them and be there for them, no matter what happens.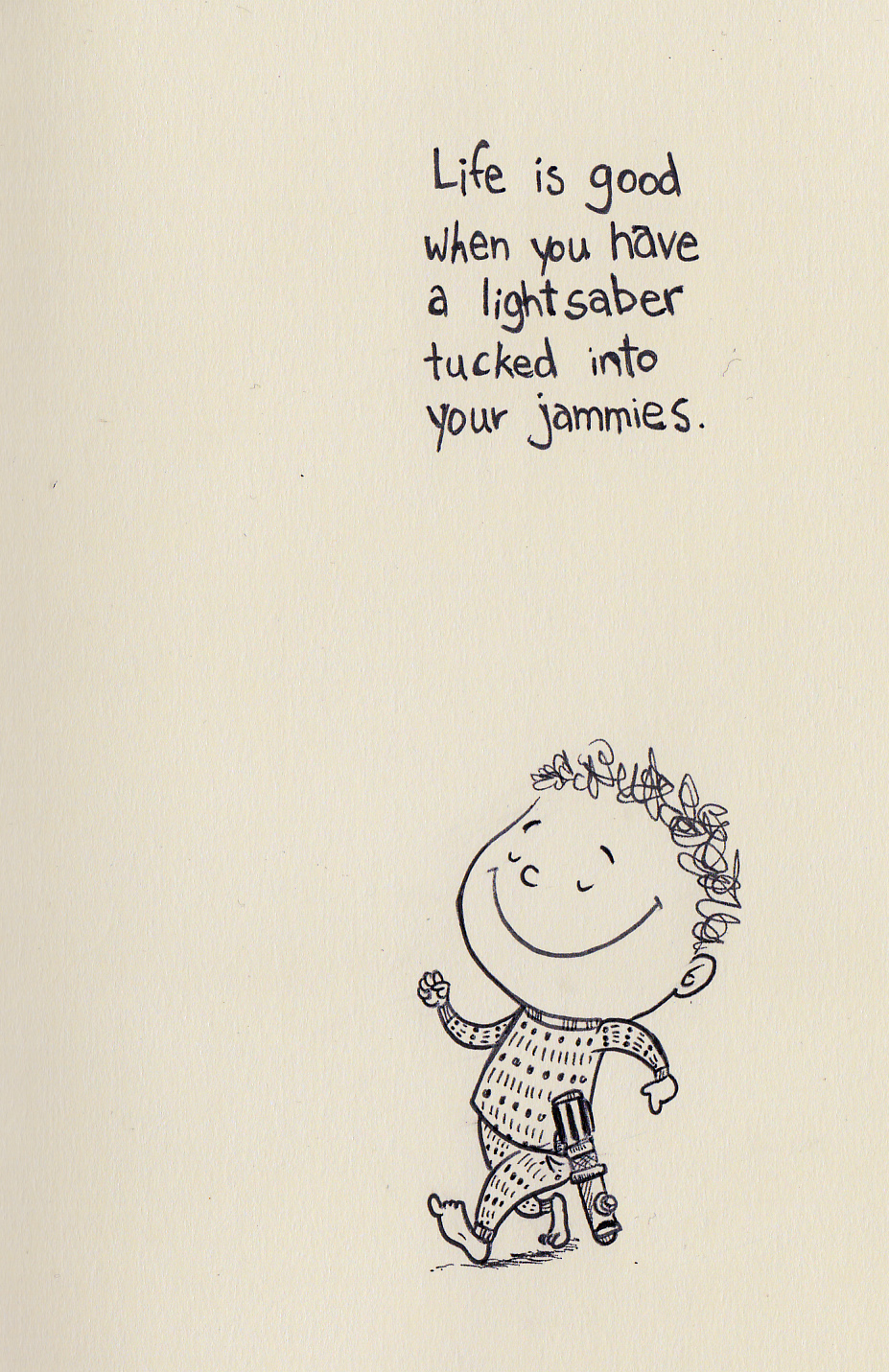 —
---
---
---