N.G.K.: Children's Author, Dad of Two, and One Happy Mouse
Harry's Spooky Surprise, the follow-up to the Amazon best-selling Harry The Happy Mouse, launches today. Ahead of Harry's latest adventure, we sat down with his creator, children's author N.G.K.
Thanks for your time, Nathan. Could you give us some back story to Harry the Happy Mouse?

I originally wrote Harry The Happy Mouse with the intention of getting two copies made; one for each of my children. I contacted Janelle Dimmett to see if she would illustrate the books for my children. Janelle started to send through the pictures and I just knew we'd have to do something with the book. I sent the book out to some publishers, and had some offers back. I decided to self-publish as I enjoyed learning about the industry.
The original Harry is all about the concept of "paying it forward". Is this something you've always wanted to pass on to your children?

I have always loved the idea of 'paying it forward'. I remember wanting to write a book that explained the concept using a story. I actually wrote most of the original book in one day.
How have your kids taken to the books?
They really like them, and always help me as I'm writing them.
I always add little things for [my kids] to find in the books.
What is your all-time favourite kids' book?
I always loved The Lion, The Witch and The Wardrobe: a really magical book. I also love The Wind in The Willows. The book I've probably read with my children the most is The Gruffalo.
Has the process of writing and promoting the books impacted your experience as a dad?
I don't think I would have been able to write these books and promote them before I was a dad. I'm sure others can, but I think I needed that insight to help me with the writing process. I'm sure it helps that I've also been reading a lot of children's books!
Do you have any advice for dads to encourage reading books to their kids?
I do love real books, and I always encourage the children to add parts, and comment on the pictures. Ask questions like: "what can you see in the pictures?" We always add little details into our pictures for children to find.
N.G.K. lives in the Forest of Dean, UK, with his wife and two children, who are aged nine and four. Harry's Spooky Surprise! is released on May 25.
Harry The Happy Mouse and Harry The Christmas Mouse are available on kindle for free.

All of the copies of the books can be found here. 
You can follow Harry on Twitter, Facebook and Instagram.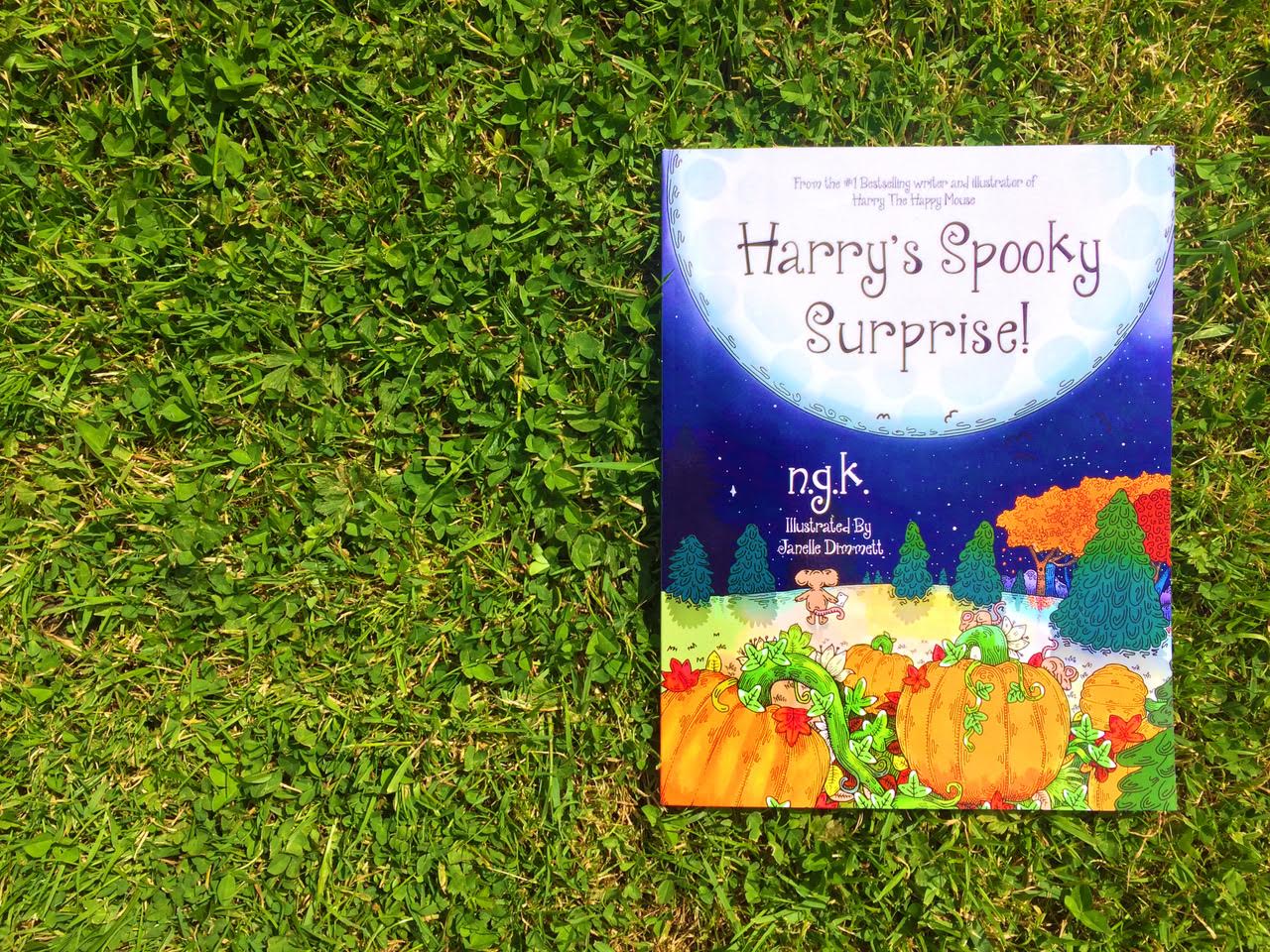 ---
---
---