Mary Poppins Returns… and Recaptures the Magic
I've had a few Mary Poppinses in my life. My mother, naturally. My mother-in-law (whose face my brother-in-law photoshopped in on the iconic flying umbrella image for a 60th birthday card). Myriad childcare workers and early educators, including a woman by the name of Carol who is widely referred to as "The Mary Poppins of Kensington".
All of these women are real-life Mary Poppinses: calm, firm, fun and perfect – if not in every way, then in all the good ways.

Best of all, they're great with kids – including my three girls.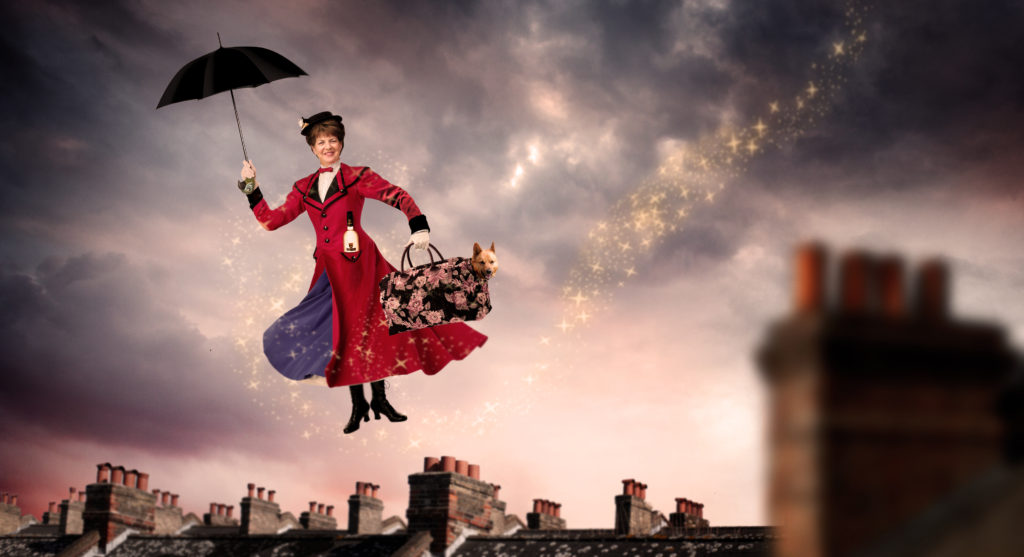 Then, of course, there's the picture-perfect Julie Andrews from the iconic 1964 flick of the same name. I still recall sitting down as a family to watch the original Mary Poppins when I was a kid; being enraptured with all that colour and wonder; the subtle gloominess of working-class London; and all those catchy songs.

How amazing, I thought, to get inside those pavement drawings and to ride those horse carousels and be able to dance in time while belting out songs like "Supercalifragilisticexpialidocious"…
More than five decades on, the sequel, Mary Poppins Returns, capably recaptures the magic.
Set in Depression-era London, the kids from when we were kids – Jane and Michael – are now adults. Michael has three kids of his own and is under mounting pressure to be a good dad and to provide; a task made even tougher following the death of his wife, the woman who held the family together and handled all the behind-the-scenes stuff – like the finances.
Having fallen behind on the house loan repayments, he's ditched his painting ambitions for a job at a bank but the same bank (headed up by a delightfully smarmy Colin Firth) is now threatening to repossess his house unless he pays the loan in full.
While he searches the house up and down for proof of the house-saving shares that his father left behind, Mary Poppins returns to Cherry Tree Lane to enliven Michael's children's lives – and, slowly but surely, alert Michael and Jane to the fact that their adventures decades earlier weren't all just a dream.
While the songs aren't as strong, Emily Blunt captures the pitch and picture-perfectness of Andrews. And the nods to the original are a delight, as is a cameo from Dick Van Dyke. At any rate, my trio of single-figure-aged girls loved it.
The real joy in Mary Poppins Returns is much the same as with its predecessor: the power of imagination, and regardless of how difficult being an adult and a parent can seem, the importance of finding light in the grey; that at least trying to view the world through the hypercoloured wonder of a child's eyes almost always makes things better.
---
---
---