Antonio Sacre: World's Second-Best Dad, Judges' No.1
LA-based dad Antonio Sacre recently won two coveted awards for his family storytelling album, World's Second-Best Dad. 
Sacre's audio longplayer – released in March, just before the world went into lockdown – delivers charming and engaging family-friendly tales of growing up in a Cuban and Irish-American household, as well as his experiences as a bilingual father of two.
Recorded in front of a live audience at US TV channel BYUtv, the album won the 2020 National Parenting Product Award and a 2020 Family Choice Award.
For over 30 years, the National Parenting Product Awards (NAPPA) have supported mums and dads across the globe by constantly testing, evaluating and awarding the best baby gear, toys, apps, games, books, music, and other family must-haves.
One NAPPA music judge nailed the vibe one gets after tuning into Antonio: "Stocked with stories that will amuse both children and parents, World's Second-Best Dad is a fabulous album that families can enjoy listening to together. And after listening to it, you will want to invite Sacre over and have him tell your family more stories."
Born in Boston to a Cuban father and Irish-American mother, Antonio is an internationally touring storyteller, author, and solo performance artist. He has performed at the National Book Festival at the Library of Congress, the Kennedy Center, the National Storytelling Festival, as well as museums, schools, libraries, and festivals. Deemed "a charismatic, empathetic presence" by the Chicago Tribune, his stories have appeared in numerous magazines, journals, and on National Public Radio.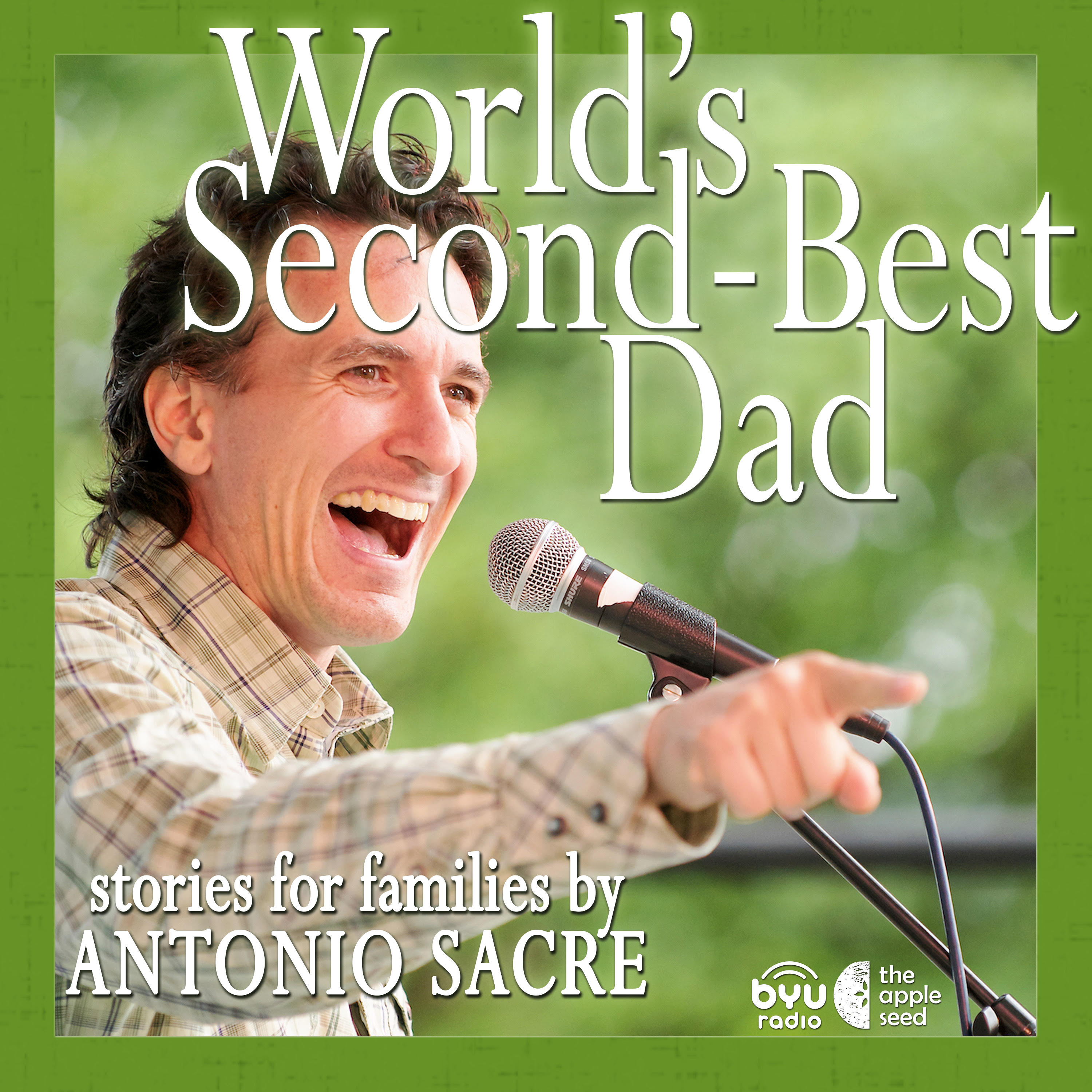 Sacre's first three picture books – The Barking Mouse; La Noche Buena, a Christmas Story; A Mango in the Hand, a Story of Proverbs – won a swag of awards, while his fourth, My Name Is Cool: Stories from a Cuban-Irish-American Storyteller, has been described as "over-the-top, funny and touching".
His audio storytelling prowess has delivered gongs too, including the American Library Association's Notable Recipient Award and the National Association of Parenting Publications Gold Award, and he's performed in numerous festivals and theatres across America.
He's also added keynote speaking to his bow, sharing his knowledge of drama, storytelling, and writing in student workshops nationwide.
"I actually stopped speaking Spanish for a few years, and I would try hard to hide my cultural identity," Antonio says.
"Luckily for me, my Cuban grandmother fought hard to make sure I spoke Spanish again and to instill in me a feeling of pride about the wonderful mix of cultures that came together to shape who I am."
World's Second-Best Dad, by Antonio Sacre, is available for purchase on iTunes, Amazon, Google Play and BandCamp.
---
---
---