Recognition For Child Safety Smartwatch Provider
Australian child safety company iStaySafe have been named a finalist in the ICT category of the Optus MyBusiness awards after a recent development to its smartwatch, TicTocTrack®.
The Australia-first child safety smartwach was initially designed to keep children and young teens safe. Now, parents can monitor both the TicTocTrack® watch as well as Android and iOS mobile phones from the one login.
The platform is not only accessible via smartphone application but desktop, too.
TicTocTrack® is also a registered National Disability Insurance Scheme (NDIS) provider, so those who are eligible can purchase the watch and platform as part of their plan.
Unlike its competitors, whose safe zone is only up to two kilometres in radius from its centre point and always a circle, the TicTocTrack® safe zone is far more accurate and can be set to any shape or size, such as one's house, yard, local park or school.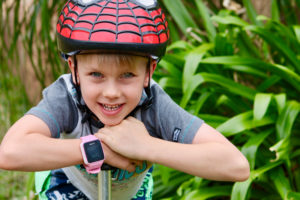 iStaySafe's Founder and CEO, Karen Cantwell says through continued innovations to the TickTockTrack®, parents can rest easier knowing their children's whereabouts and that they can contact or locate them in the event of an emergency.
"Be it a wandering child, or something more concerning, there is nothing more frightening to a parent than the thought of their child going missing—our business helps alleviate these fears and aid parents in keeping their children safe."
Karen said she was thrilled by the nomination. "iStaySafe's recognition for its excellent contribution to the parenting community reinforces the strength of the brand in connecting with the community and engaging with its customers," she added.
For more information, or to purchase a TicTocTrack®, visit www.tictoctrack.com.au
---
---
---