About
While we started out as just three dads with six kids between us, The Dad Website is now a much bigger, more functional family. (And we've now got seven between us.)
Together we are many dads with many kids and many, many more stories to share about the ups and downs and merry-go-rounds of being a modern, hands-on dad.
It's not always easy being a dad these days. The rules keep changing as does the role.
The one constant seems to be that there's always something to worry about and as a result, it's easy to get overwhelmed.
By sharing our stories, advice, dad-jokes and heart talks, we can inspire each other to become better dads and to raise great kids.
Being a dad is a wonderful thing, but sometimes that gets forgotten and sometimes it takes someone else's experiences to remind us just how wonderful it can be.
As dads, we have a lot to offer and we have an important role to play, but we can't do this alone.
Just like cooking a barbie or enjoying a 1st-grade ballet recital, it's easier when there are other dads there to keep you company.
So please, come and keep us company.
Ferg, Lewy and Phil.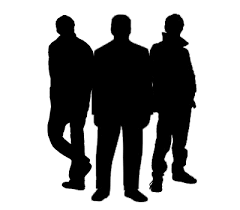 Fergus Donaldson has so far failed as a rock star, sportsman, children's book author and management writing guy. He has however managed to survive 20 years in the advertising industry and soon plans to live vicariously through his two kids.
Daniel Lewis is an artiste… in a parallel universe. He is, however, an accomplished writer, and is partial to running, music, beer, podcasts and spouting rubbish with mates. He's also quite fond of his three kids.
Phil Van Bruchem likes Lego, Star Wars and is the only person we know who had his design printed on a Threadless t-shirt. While his family still thinks he draws pictures for a living, Phil is a very talented advertising Creative Director and father of two.
---