The story Behind Town Hall Dads
Dr Matthew Roberts is a busy man.
The Melbourne (Australia)-based dad of three is a perinatal psychiatrist who specialises in, and advocates for, mental health around pregnancy and early family life.
He's a founding member of the Science Communication Group within the Australian Fatherhood Research Consortium.
He's a musician; an author. While he's written extensively for medical journals and the like, his creative short fiction has gleaned several awards, most recently for his work Yellow Van Man in RACV's 2017 Short Story Competition. He's also been published in various media outlets and appeared on radio and television.
Somehow, he's also carved out time to launch Town Hall Dads, a website aimed at connecting, informing and supporting dads.
The name came out of the dads' groups Dr Roberts had been coordinating at town halls, community centres and early parenting centres around Melbourne. "The idea is networking," Roberts says. "Getting dads of all ages and life stages talking, sharing useful content and tips, and supporting each other."
Dr Roberts says dads shouldn't underestimate the enormity of their roles. "You've got such big shoes to fill as a dad, and it can feel like a long walk through sleepless nights, long days making ends meet, rough patches in your relationship, and perishingly few opportunities for the sort of fun you were probably used to having pre-parenthood."
He says the walk can, at times, be a lonely one, too. "I've known hundreds of dads who have found themselves isolated at work and from their existing friendship and sporting and recreational networks as their priorities have shifted towards home, where they can again feel isolated from their partners through the sheer workload and 24/7 shiftwork of parenthood."
But while the connecting of dads remains somewhat in the shadows of mums hooking up, the structured gatherings at pubs, cafes, parks and community centres that occur – the Important Men's Business group in the inner-western Melbourne suburb of Kensington, for example, catch up at the local watering hole on the first Wednesday of every month – are benefiting those involved.
"What dads keep telling me time and time again is how good it is to get connected with other dads," Roberts says.
It's a sentiment Dr Roberts is very passionate about; it's the Town Hall Dads tagline – "When dads get connected, everyone wins" – and it's the backbone to this well-received article he penned for The Guardian. "I've listened to people from all walks of life, young and old, talking from the heart about their lives, and I'm convinced that whatever era you were born in, dads matter just as much as mums," he says.
Will your half of your child's heart fill up with your absence?
"Little kids' hearts belong to their mums and dads in equal measure. Think about it: half your kid's heart can be filled by you! So what are you going to fill it with? How are you going to keep walking the walk, so you can walk in the door, ready each day to keep on filling? What if you don't keep filling? Will your half of your child's heart fill up with your absence?"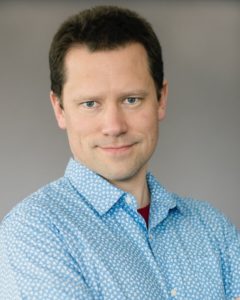 He says he often comes across people in his psychiatry practice whose childhood was spent with half-filled hearts due to their father's absence, and combatting this in current and future generations is his main motivation behind Town Hall Dads; to create a platform replete with information about fatherhood that he finds most useful, and to "provide the purest wisdom for dads across all stages of fatherhood."
"Thing is, I know that however good anything I say or link to is, it's not the same as hearing from someone who lives in your world, who's going through these things at the same time as you," he says.
So here's your chance, fellas; don't let the time pass you by. "Get connected, guys," Roberts says. "Odds are the mother of your child has hooked up with other mums already, and they can pass on email addresses or mobile numbers of the fathers of their kids. If you're a bit shy to meet up straight away, start a group email, or a Facebook page".
Follow Town Hall Dads – and its hashtag #heartoffatherhood – on Facebook and Twitter for important information, tips, and topics around new fatherhood. 
---
---
---